At Texas Coalition for Animal Protection (TCAP) we are dedicated to providing affordable veterinary services, promoting responsible pet ownership, and ending pet overpopulation and euthanasia in Texas animal shelters. If you're a pet lover wanting to make a positive impact on the lives of pets across Texas, here are 12 unique ways you can donate to TCAP.
1. Make a Monetary or Memorial Donation
Monetary donations are a straightforward yet impactful way to support TCAP's work. Consider making a one-time or recurring donation to help fund vital veterinary services and community outreach programs for pets in need. You can also donate in memory of a beloved pet or a special person.
2. Fulfill Needs from our Amazon Wishlist
We utilize specific items to operate efficiently. Our Amazon Wishlist contains common items we use every day. You can contribute items such as medical supplies, office equipment, and other essentials that will be shipped to our headquarters and distributed to the clinic needing them most.
3. Contribute through Chewy.com Wishlist
You can also support TCAP when you shop at Chewy.com. After checking out with your pets food or care items, head over to our Chewy Wishlist. Here you will find items our clinics use everyday and need frequently. When you checkout and purchase items from our wishlist, Chewy sends them right to our HQ so we can distribute them to the clinics needing them most.
4. Link Your Kroger Plus Card to Kroger Community Rewards
By connecting your Kroger Plus Card to TCAP through the Kroger Community Rewards program, Kroger will make a donation to TCAP on your behalf every time you shop. This donation doesn't increase the price of your groceries, making it a unique and effortless way to donate while doing your regular grocery shopping.
5. Use Good Charlie Energy with TCAP's Code
If you're looking to support TCAP while managing your electric bills, sign up for Good Charlie Energy using TCAP's link. A portion of your electric bill payments will be directed towards TCAP's initiatives at no additional cost to you, as part of GoodCharlie's Roundup for Rescues program.
Use promo code RESCUE50 when you sign up. You will get $50 off your first bill, and Good Charlie will donate $50 to TCAP!
6. Select TCAP as Your Facebook Birthday Fundraiser Beneficiary
Harness the power of social media for good by setting up a Facebook birthday fundraiser in support of TCAP. Encourage your friends and family to donate to TCAP in lieu of traditional birthday gifts.
7. Include TCAP in Your Beneficiary Designations
Consider including TCAP as a beneficiary in your estate planning. Designate TCAP to receive assets from your IRA, 401k, life insurance annuity contract, or transfer on death accounts. This enduring gesture ensures your commitment to animal welfare lives on.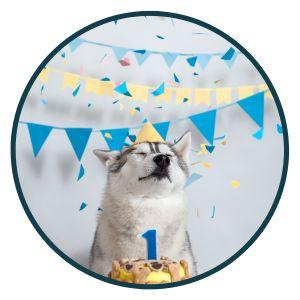 8. Make Charitable Distributions from Your IRA
If you're of the age to require minimum distributions from your IRA, consider making a direct charitable distribution to TCAP. This can have potential tax benefits, allowing you to exclude a portion of your distribution from your gross income.
9. Leave a Charitable Bequest to TCAP
Include TCAP in your will through a charitable bequest. By specifying TCAP as a beneficiary of your estate, you're leaving a lasting legacy that continues to support our vital work.
10. Donate Supplies in Person
If you prefer hands-on involvement, consider donating supplies in person during TCAP's walk-in vaccine hours. Items like newspaper, puppy pee pads, copy paper, and laundry detergent directly contribute to TCAP's operations.
11. Purchase a FlexiScoop
12. Purchase Your Pet Supplies from our Affiliate Links
If you don't have disposable income at the moment, don't fret. Another unique way to donate/support TCAP is by purchasing supplies that you need for your pet from our affiliate links. Each time you purchase from this list, TCAP receives a small commission, which we use to fund our mission and help pets in need. See the pet products we recommend on Amazon.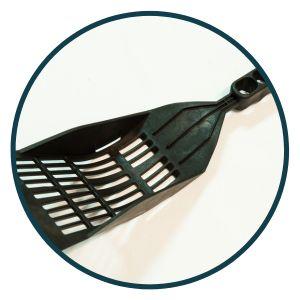 Supporting TCAP's mission doesn't have to be limited to traditional methods. By exploring these unique avenues, you can contribute to the well-being of animals in need while aligning your support with your personal preferences and values. Every gesture, large or small, makes a difference in supporting our mission and creating a better Texas for pets.