Small Microchip, Huge Protection
Microchip your pet & ensure they return home.
One in three pets get lost during their lifetime, and without proper ID, 90% won't return home. Don't let your pet be a statistic.
TCAP provides microchips and registration, via the HomeAgain national database, starting at $20. Let a TCAP team member know you're interested in a microchip for your pet, or note it on your pet's vaccine/sterilization paperwork.
Commit to Protecting Your Pet
Ensure Your Pet Returns Home
Microchips give your pets permanent identification — increasing the chances they return home. Collars can fall off or get lost, but microchips are forever.
Both cats and dogs should be microchipped in case they ever get out and become lost. Once scanned at your local vet or animal shelter, you will be contacted and reunited with your lost pet.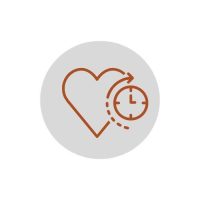 Lifetime Registration Included
Frequently Asked Questions About Microchips