Stop Fleas & Ticks in Their Tracks
Protect your pet by purchasing low-cost prevention today!
Fleas and ticks hang out in the same areas as you and your pets, and can cause serious health issues if left untreated. As pests that also bite humans, it's best to keep your pet protected before they unwillingly bring these creepy crawlers home.
Ticks can carry Lyme Disease — a dangerous illness for people and pets. Meanwhile, fleas can lay up to 50 eggs per day — quickly turning your yard, carpet, furniture, and your pet into their home. Severe infestations of either pest can cause your pet to develop anemia.
Keep your pet pest free with preventative medications from TCAP for as little as $10 per month. Let a TCAP team member know you're interested in flea and tick prevention, or note it on your pet's vaccine/sterilization paperwork.
Make Flea & Tick Control a Priority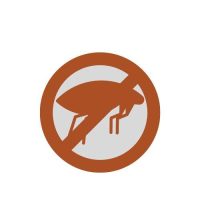 Prevent Infestations Before They Happen
Cats & Dogs Need Prevention
Both cats and dogs should stay on flea and tick prevention year-round. Prevention can begin as early as eight weeks old for puppies and kittens.
Administer Prevention Monthly
Frequently Asked Questions About Fleas & Ticks
Browse all flea & tick medications offered through TCAP by visiting our online pharmacy.