3 Surprising Ways to Protect Your Pet
Don't Skip Dental Care
Dental care is vital to your pet's long term health. Imagine what would happen if you never brushed your teeth. Eventually your pearly whites would decay and fall out, not to mention your breath would be awful!
The same applies to our pets. Unfortunately, this essential facet of care is often overlooked for dogs and cats because of its expense. While bad looking teeth and dragon breath are the most obvious signs of poor dental hygiene, other, less obvious health problems can result: tooth loss, abscesses, and even heart, kidney and liver complications from bacteria-laced infections.
Proper dental care can add three to five years to your pet's life. TCAP strives to make this service convenient and affordable at all 7 of our main locations (Allen, Burleson, Denton, Fort Worth, Hurst, Garland, and Weatherford). Click here to learn more about TCAP's Dental Program.
Create a Living Will
As much as we would like to avoid the subject, our pets are not invincible and may need emergency care at one point in their life. What happens if your pet is with a sitter or at a boarding facility and they require emergency assistance immediately? If you cannot be reached, does your pet's caretaker have the confidence/ permission to authorize care at an emergency facility? Do they know your pet's full service veterinarian? Do they know what your preferred emergency clinic is? Do they have an authorization amount for life-saving care (up to $500, up to $1,000 without verbal authorization, etc)?
A living will gives you the power to give your pet's caretaker a plan of action should an emergency arise when you are unreachable. Here is an example:
I, John Doe, authorize life-saving care for Bella in the event of an emergency. This includes emergency surgery and life-saving treatment (such as blood transfusions, CPR, life-saving drugs). Medical care up to $3000 is authorized.
Learn Pet First Aid, Get a Kit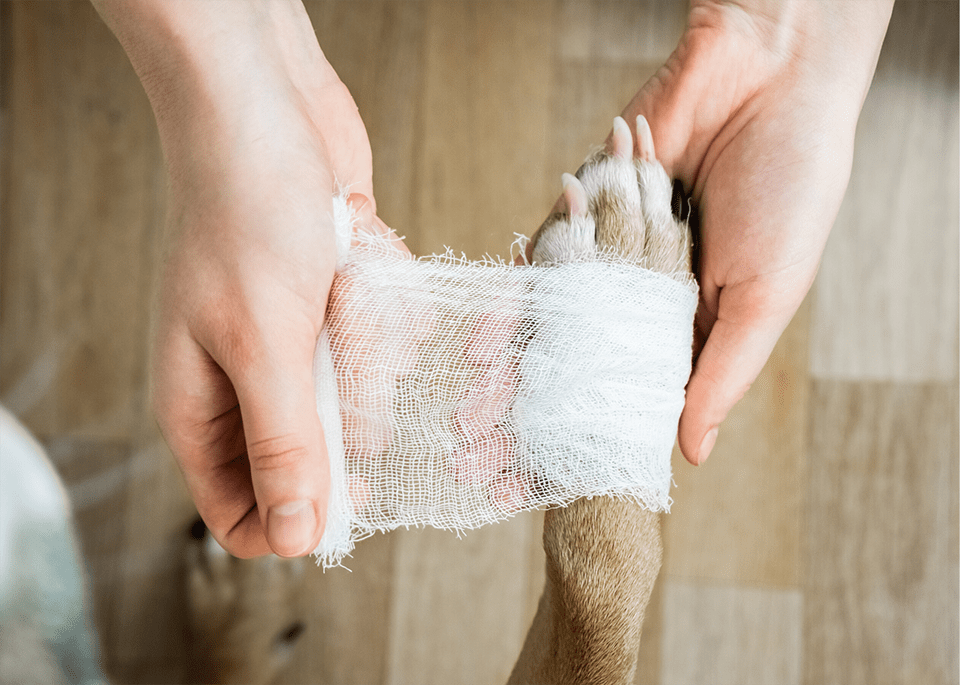 Should an emergency occur while you are home, it is best to take the proper precautions in advance. Start with getting certified for pet first aid. Your local animal hospitals may offer this training, but if not you can always pursue training online. Through this training you should become familiar with how to check your pet's vital signs, how to conduct preventative care for your pets, and how to recognize and provide first aid for the most severe emergencies your pet may experience. The ultimate goal of this training is to provide immediate care in a dire situation to minimize damage to your pet's health and pain before reaching your local emergency veterinarian.
Shortly after training, you should put together a pet first aid kit so that you have the tools you need to address any situation. In a pinch, a human first aid kit can work, but for a good pet first aid kit, we recommend using the list assembled by the American Red Cross HERE.
If you have any questions or concerns, you should always visit or call your veterinarian — they are your best resource to ensure the health and well-being of your pets.